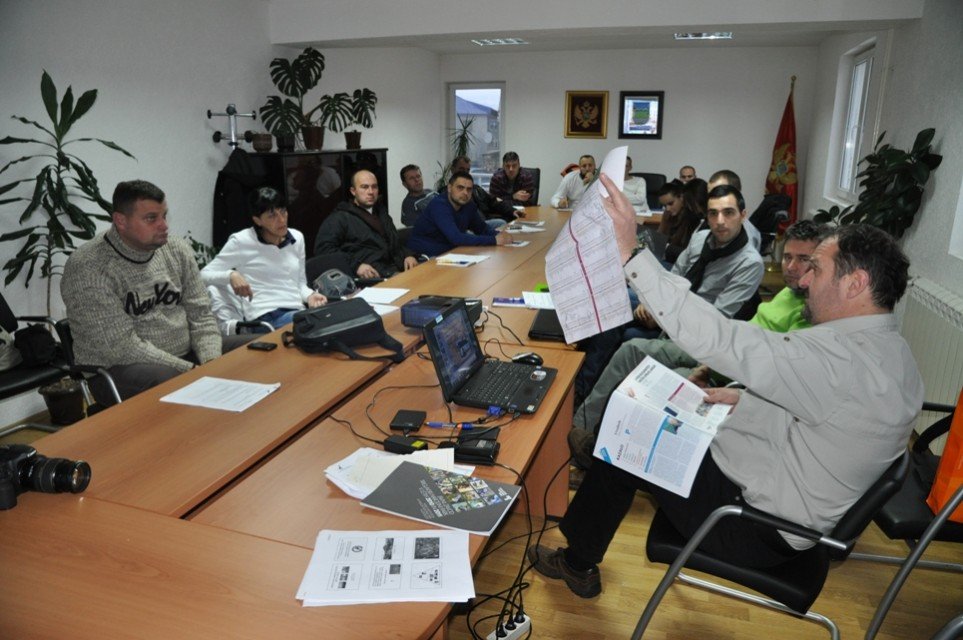 National park Prokletije is the newest National park in Montenegro, proclaimed by Government of Montenegro  in 2009. This year RDA actively cooperated with NP Prokletije and provided assistance in strengthening capacities of management structure of the park, as well as in rehabilitating and equipping the NP office space in Plav. Currently, RDA is developing technical documentation for construction of Visitors Center in Gusinje.
Among other activities that RDA implemented in this national park, one of the recent events is training of rangers, volunteers, and all stakeholders interested in assisting the effort of national park to preserve the protected area of Prokletije, which was organized on December 19, 2012 in Plav. This training was designed to pass on the knowledge and experience of similar stakeholders in national parks in Europe, but also to raise awareness of importance of inclusion of local population in protection activities, and spread information about benefits that population could have from the successful national park.
Training was attended by young enthusiasts from the region of Prokletije, who are very active in tourism, outdoor sports activities, protection of nature, agriculture. Training was led by experienced expert on protection of the nature, Mr. Martin Solar, Director of National Park Triglav in Slovenia.