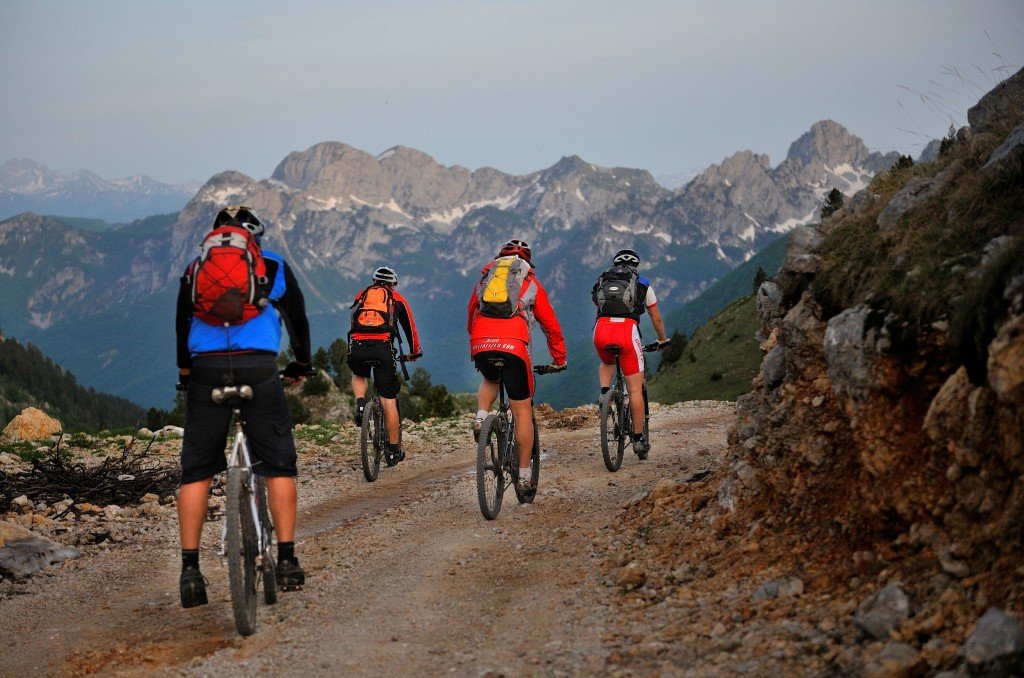 With the completion of Top Trail 3, one of 5 national biking trails that covers 6 municipalities of Northern region of Montenegro, basic infrastructure for the development of local biking trails was created.
In October 2012, RDA BKP initiated the project "Local biking trails in Andrijevica and Plav Municipality" that will be realized in several phases. During the first phase, RDA BKP Mountain Tourism Manager together with expert, Mr Erakovic Jovan, visited Andrijevica and Plav Municipalities in order to identify local biking routes. At this initial phase the team visited the most attractive parts for future local biking routes in these municipalities. As nature resources are considered to be the greatest value of these two municipalities, RDA BKP team included trails that go by katuns, rivers, forests, pastures etc. Field visits were supported by local people, familiar with local landscape who proposed the best routes to promote their tourism resources. During 5-days field work, the team visited 360 km of potential biking trails.
The second phase of this project started in December 2012 and will last for three months. This phase includes activities on preparation of signalization plan, track logs and material for guidebook.
In spring, signs will be installed along the trails in accordance with the standard of the Ministry of Sustainable Development and Tourism and guidebook printed with detailed description of trails. According to plan, local biking trails in Plav and Andrijevica project will be finished by next tourism season.